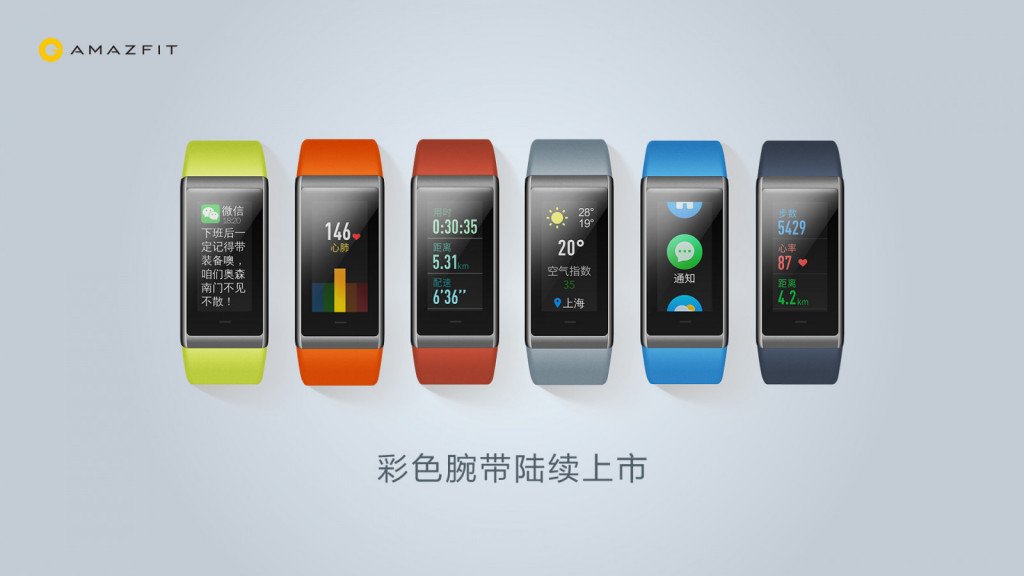 Xiaomi has become very soon in one of the leading manufacturers in wearables, together with Apple and Samsung, especially thanks to its line of bracelets Mi Band. Now they attack again with another bracelet, the Xiaomi AMAZFIT , which arrives with water resistance and a series of more than interesting features. This new Xiaomi AMAZFIT bracelet offers a stylish design with a metal frame in it. It features 80 x 160 pixel IPS technology and Corning Gorilla Glass protection. 1.23 inch display
It is certainly one of the highlights of this bracelet with respect to its predecessor, a greater resistance to water. This allows it to submerge up to 50 meters underwater without suffering any damage.
This new version has greatly improved on-screen notifications, now showing much more message text. The new AMAZFIT has a battery of 170mAh, which gives autonomy for 12 days with a single charge, which is completed in two and a half hours. Now, this bracelet automatically and proactively recognizes the exercises we are doing, it also integrates a heart rate reader. It is compatible with iOS and Android through the Mi-Fit App and comes to market at a price of 38 euros.
Source: New Xiaomi AMAZFIT bracelet, waterproof and for less than 40 euros | Gadgets | Five days